Sai Control System has been manufacturing the wide range of high quality proximity switches over two decades. These switches are used in all areas of control & automation such as machine tools, packaging, injection molding, automobile industries, process industries, textile industries, pharmaceutical, forging and other automated systems.
Operating Temperature : Operating Temperature of Proximity Switches is 0 to 55° C. Temperature up to 100°. C can be manufactured on request.
Protections : AC Proximity Switches are protected against transient and surges. DC switches are protected against short circuit and reverse polarity.
Switching Hysteresis : This is the difference between Switch ON and Switch OFF point of the switch. This is adjusted within 5% to 15% of the specified sensing distance.
Mounting :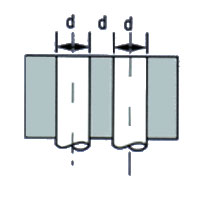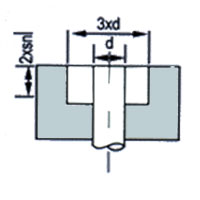 Advantages
✶ Not Contact Operation
✶ No Operating Force Require
✶ Bounce free Operation
✶ Corrosion Resistance
✶ High Operating Frequency
✶ Vibration Resistance
✶ IP67 Grade of Protection
✶ High Repeat Accuracy
✶ Suitable for intrinsically safe operation in hazardous area.
✶ Long Life
Constructions :
The proximity Sensors are available in tubular enclosures as well as in square shapes. The Proximity Switches enclosure are made of stainless steel, brass or engineering plastics.
Output Connections (3 Wire / 4 Wire DC) :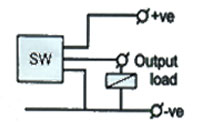 3 Wire DC PNP Output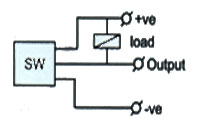 3 Wire DC NPN Output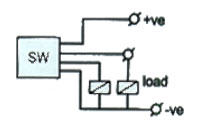 4 Wire DC PNP Double Output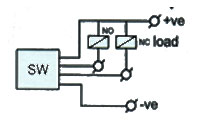 3 Wire DC NPN Output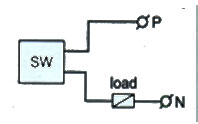 2 Wire No/Nc Output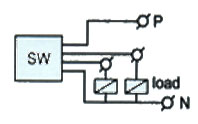 3 Wire AC Switch Complementary Output
Types Of Proximity Switches
| | | | |
| --- | --- | --- | --- |
| TYPE | SENSING PRINCIPLE | FEATURES | APPLICATION |
| Inductive | Damping of Oscillations of Conductive Material | Senses only metallic objects | Machine Tools Automation Material Handling Position Sensing. |
| Capacitive | Senses Dielectric Properties of object material | Senses Metallic, Non Metallic, Liquid | Food,Pharmaceuticals |
| Optical | Infra Red Reflection | Senses any object with longer sensing distance | Foundry, Automobile Pharmaceuticals Plastics,Position Level Sensing |
| Magnetic | Magnetic Reluctance Reed Switch | Senses only ferrous magnetic materials | Automation Pneumatic Hydraulic Cylinders |